Our mission at FinCrafters is to help put you on a sure course toward a tax-free retirement!
People are often preoccupied with how to maximize their income. While some also think about savings and building a nest egg for retirement, hardly anyone thinks about optimal ways to invest their savings, either for future cash use or retirement needs.
Taxes are a large part of such optimization. Being on a sure course toward a tax-free retirement involves optimally allocating your savings into various tax buckets. A result of this tax allocation strategy is also the generation of market risk-free income streams to meet basic living expense needs during retirement.
But retirement planning isn't all we do at FinCrafters. We also provide information and education on the many topics related to personal finance, including but not limited to: college planning, investment portfolios and financial instruments, estate planning, understanding personal and small business taxes, healthcare options for seniors, and the economics of home buying.
We do research to break apart some of the complexities inherent in these topics, and to understand how these different topics are related. Our goal? To deliver condensed insights in bite-size formats for easy consumption and make learning personal finance truly personable!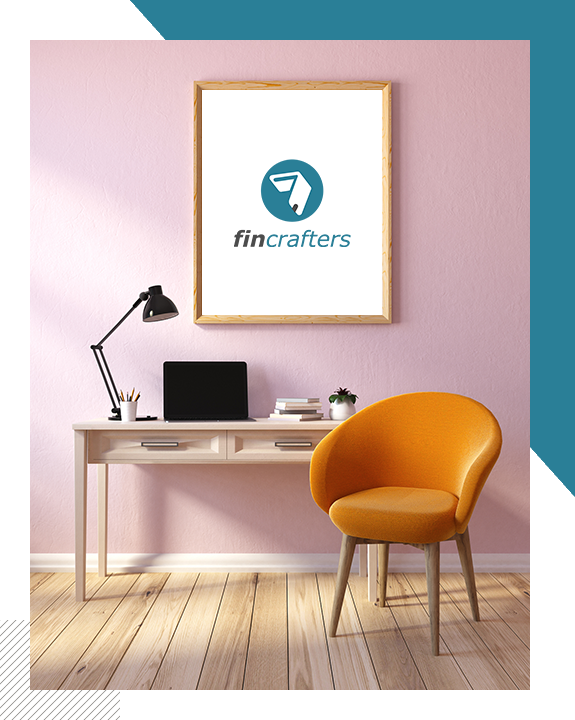 Ninety percent of the financial services market is composed of money managers. Their approach is to take your hard-earned nest egg and with it create a portfolio of stocks, mutual funds, ETFs, etc. They take ~1-2% fees of your nest egg annually. They understand financial engineering. But, in our view, U.S. markets are so efficient that you can achieve the same results by investing in passive index funds or ETFs yourself.
We favor insurance products that can be used for long-term investments. However, in our experience, insurance agents do not have the necessary understanding of finance. And money managers are not licensed to sell insurance products. We have both the necessary knowledge and a license to sell insurance products. This is what distinguishes us from others in the financial services market.
Chart Your Roadmap to a Tax-Free Retirement!
Our two-pronged approach is to be the subject matter expert in topics related to personal finance with a specific focus in tax-free retirement and research financial products in the market to implement our retirement strategy.
We do research in personal finance and financial products, develop quantitative tools and build excel models. Leverage our expertise!
Come to learn about various topics in personal finance through free webinars, live seminars, and personalized workshops.
Get a reading on your financial health and retirement outlook using our DIY app or a 1:1 consultation.
Strategize and implement a tax-free retirement with us!
An investment growing at ~7% CAGR will double every decade, using the asset growth Rule of 72.
FinCrafters began as a personal passion that turned into a professional pursuit. I relish deriving insights using quantitative approaches. I enjoy pairing down complex abstract ideas to simple practical insights and communicating them. For example, how do you holistically think about savings, taxes, investments, retirement needs, etc. with personal situations such as college or estate planning factored in? I agonize over strategizing such scenarios.
I am an engineer by training and through business education from Cornell and management consulting experience learned how to think holistically, work analytically, while also being practical and able to communicate well.
What our clients have to say
"Karthik has always offered sound financial advice based on my investment objectives and personal needs. His ability to distill insights from complicated financial matters is commendable. He backs up his advice with extensive research. He picked the best performing IUL plan to improve my tax-free investments profile."
"Karthik is my trusted financial advisor and planner. He is very knowledgeable and keeps up to date with the latest financial products and tax laws. He is committed to helping people realize their retirement goals. He gave me a financial check up and as a result created a comprehensive retirement plan to help me allocate and invest my funds in a tax efficient manner. After working with Karthik, I feel I'm better prepared for my retirement."
"I have known Karthik for several years. As an agent myself, I often find myself discussing tax-optimized retirement strategies with him. I trust his research and analysis to sift out the best performing financial product in the market. I strongly recommend Karthik for planning your specific retirement scenario."
We are open to partnering with other professionals in the industry such as RIAs, realtors, CPAs, estate planning attorneys and others so that, together, we can offer a wider range of services to our clients. We have deep expertise in crafting strategies for a tax-free retirement. However, we are not money managers. We place our clients in investments that are alternative to the traditional stock market, such as IUL or Annuities, which take a conservative approach that protects principal, are tax diversified, and generates stable market risk-free income during retirement.
We foster financial literacy in the community by functioning as active educators. We would welcome the opportunity to co-host webinars or workshop events with other financial professionals in the future. Let's explore opportunities to collaborate!